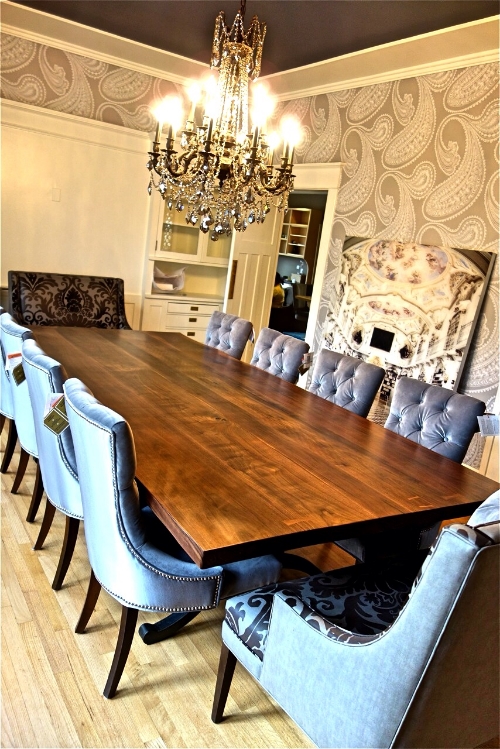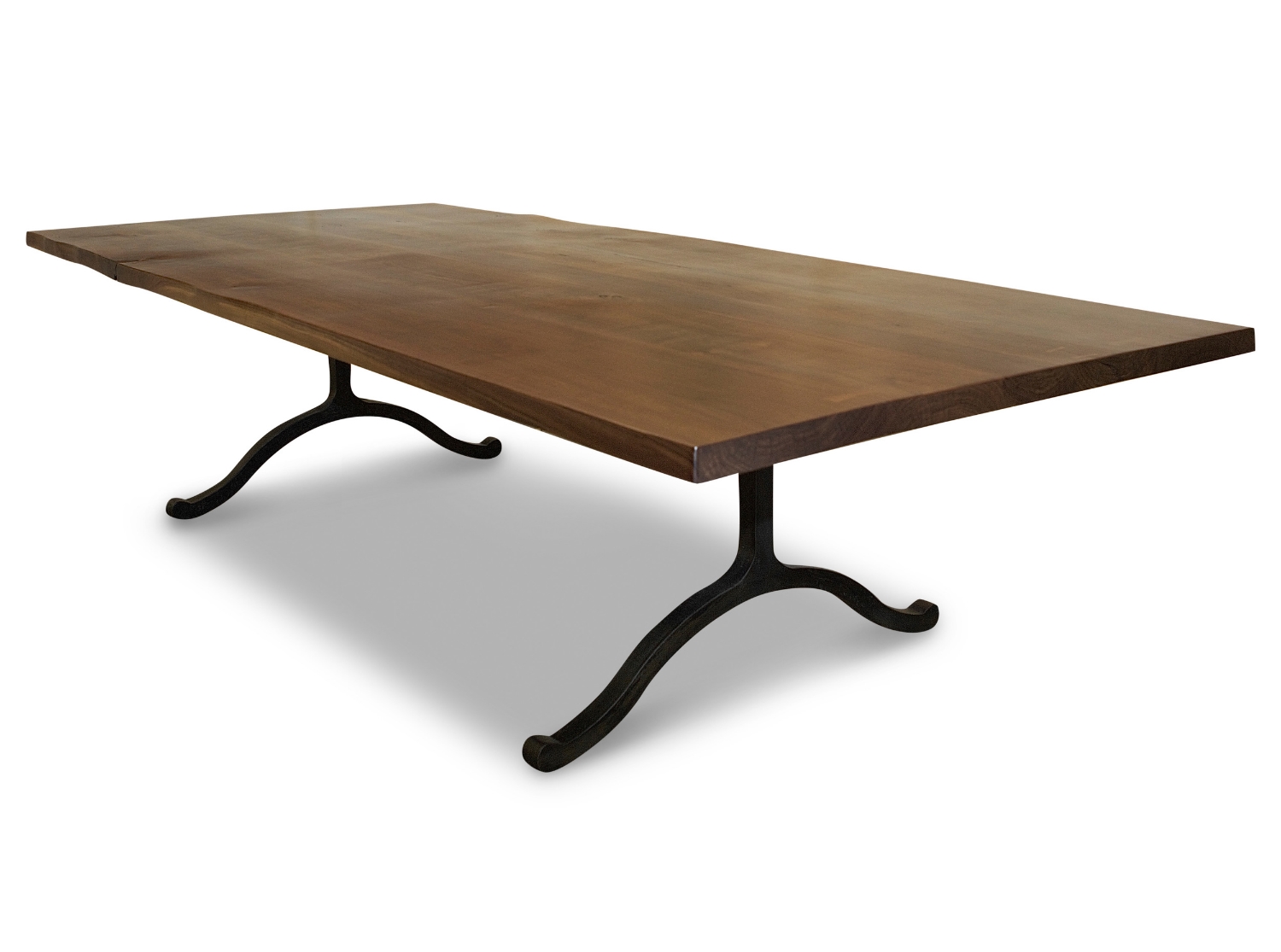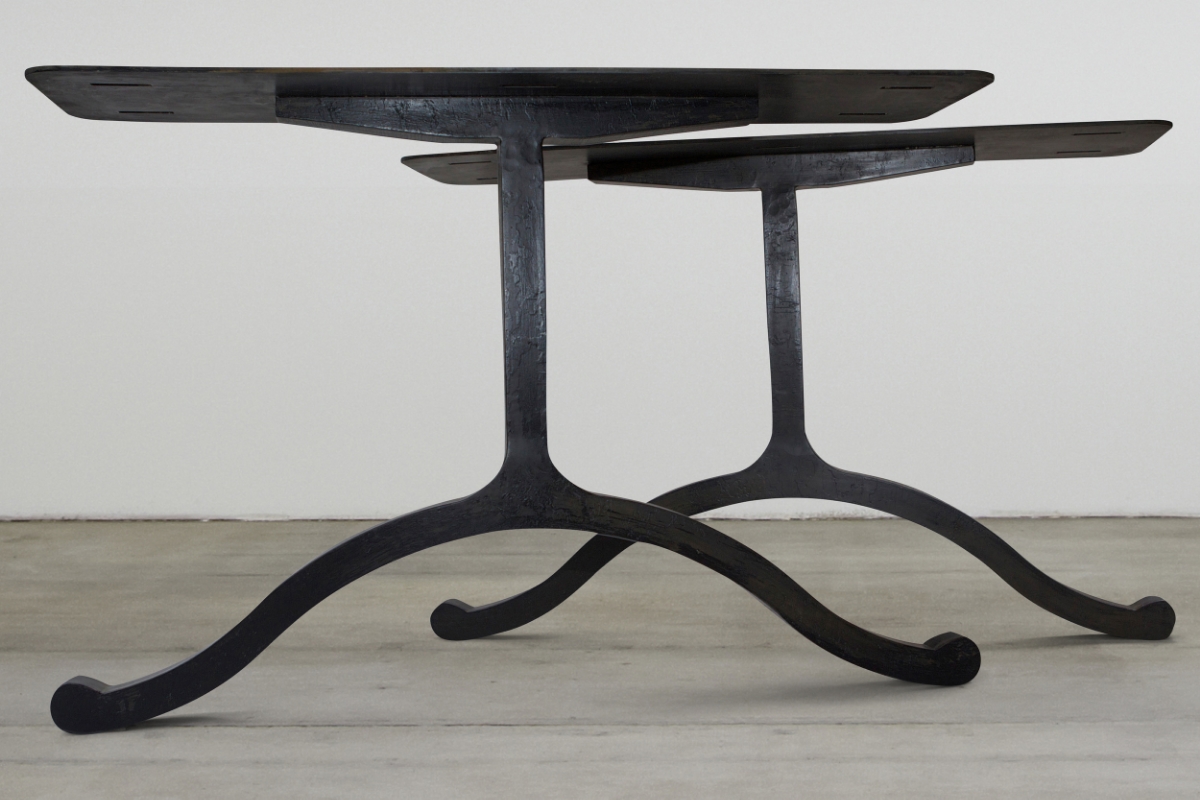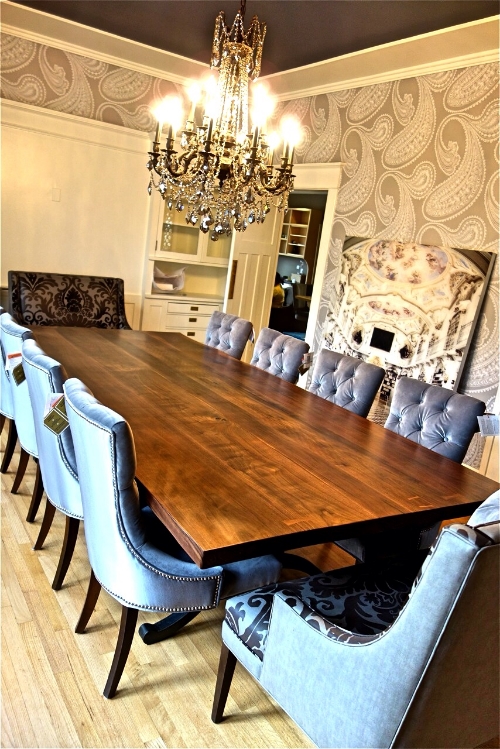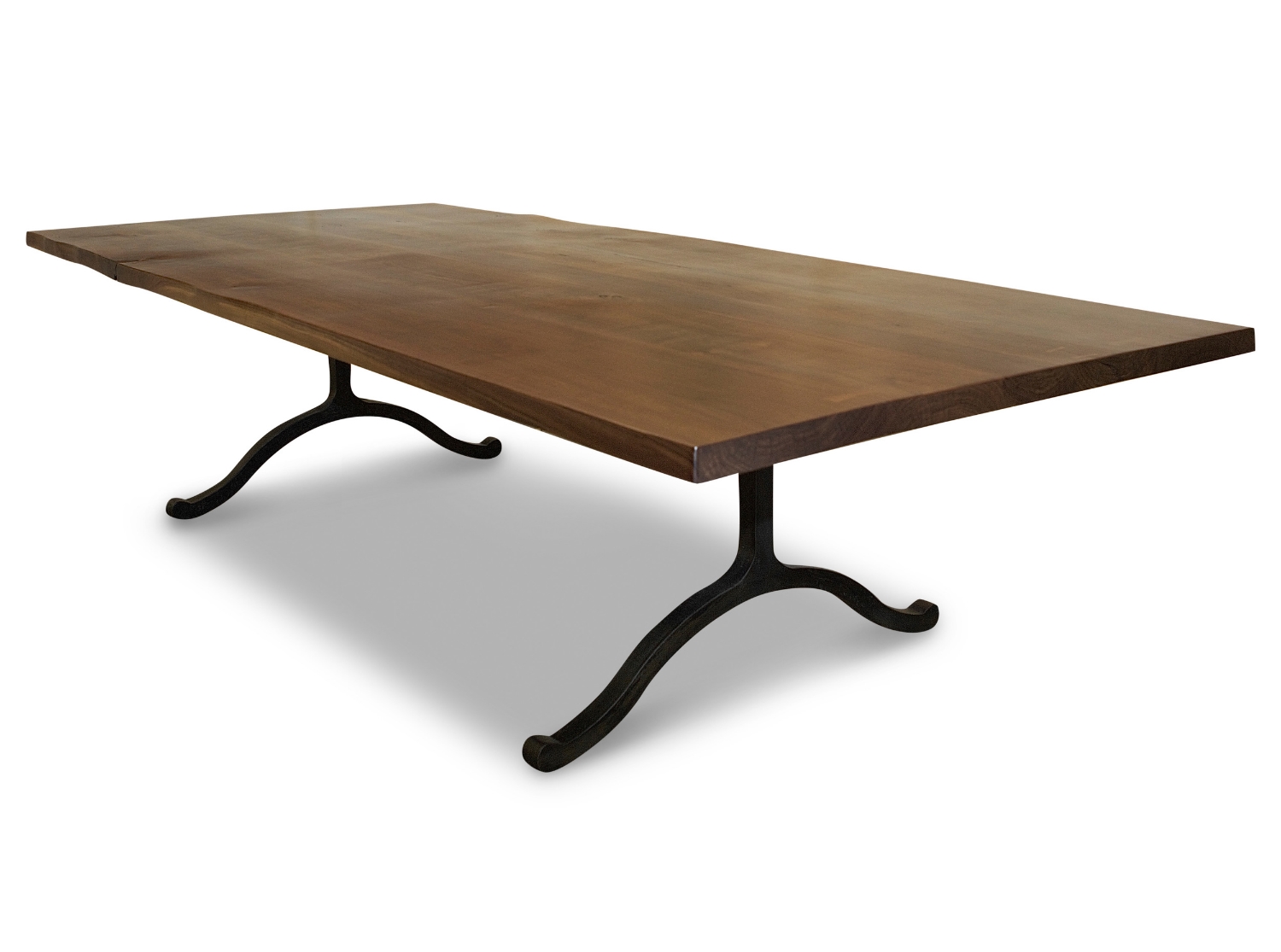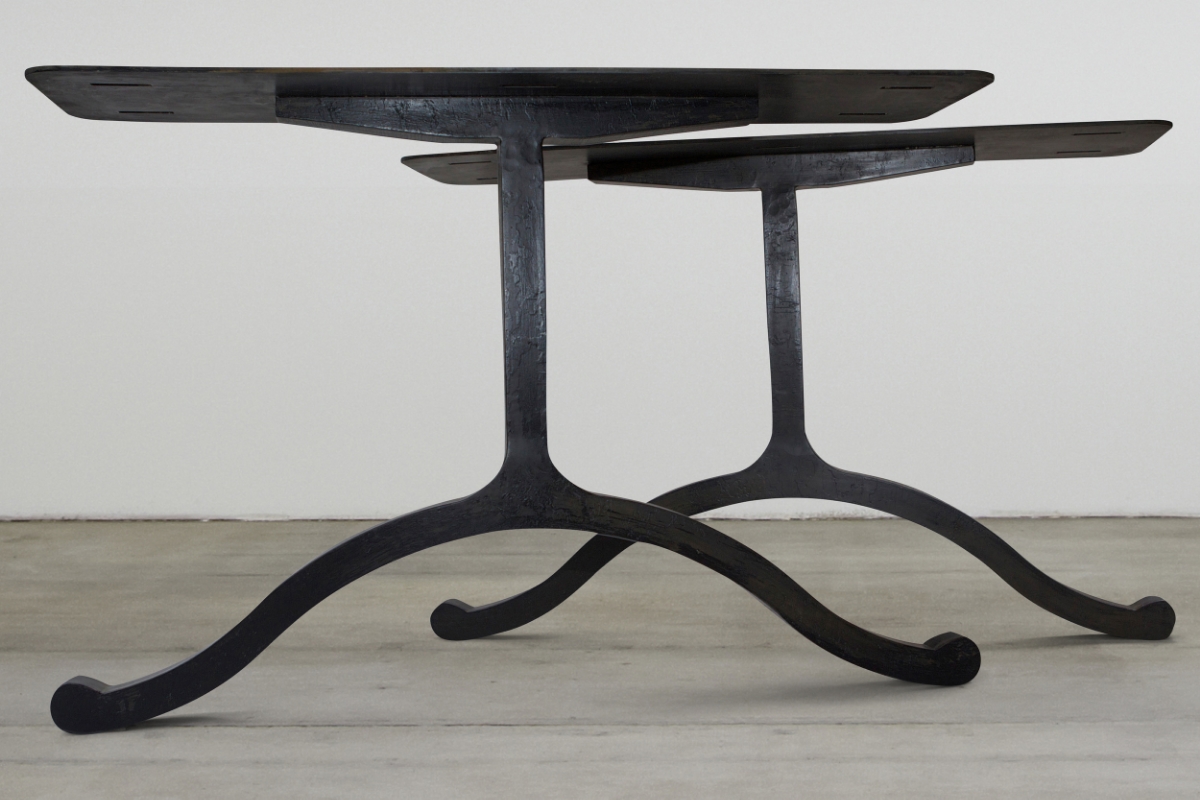 Opus Natural Edge Dining
The Opus Slab Dining table is crafted from three or more solid wood slabs seamlessly joined to create an extremely stable surface. Table shown with optional natural edge and weathered surface finish. Butterfly inlays scattered across the surace secure natural cracks and knots. Solid steel cast base.
Shown in solid Black Walnut with Blackened Steel Opus Base.
As shown H29.5" W54" L120"
Made to Order
This piece is made to order, it can be made in any size and from a variety of different wood and finish options. Natural, straight, angled or rounded edge. Work with us to design your own unique base. A variety of finish options are available including brushed, blackened and copper patinas.
These tabletops can be paired with any base.
Lead Time
Lead time for custom pieces can vary beteen 3-6 weeks depending on workflow and complexity of the piece.