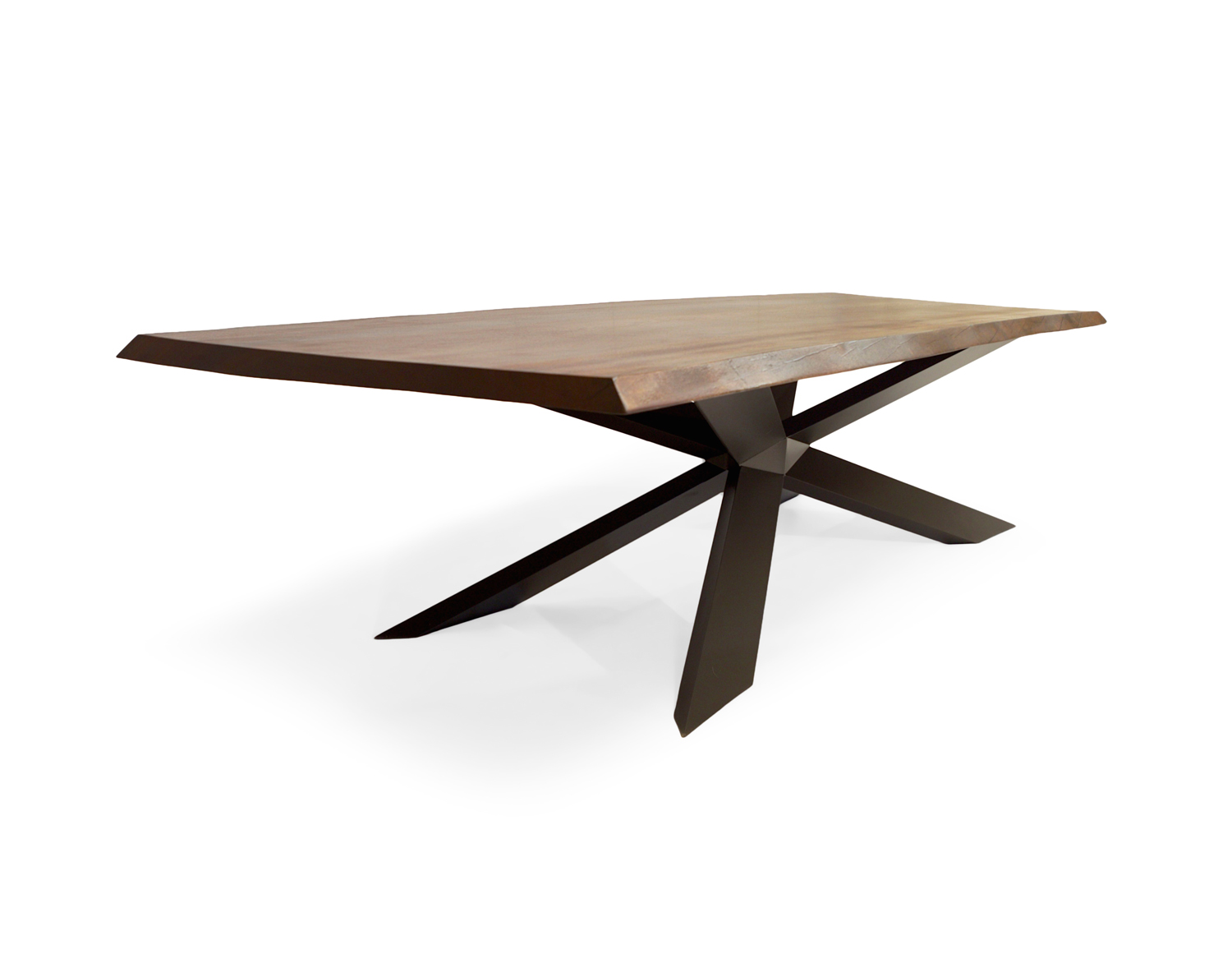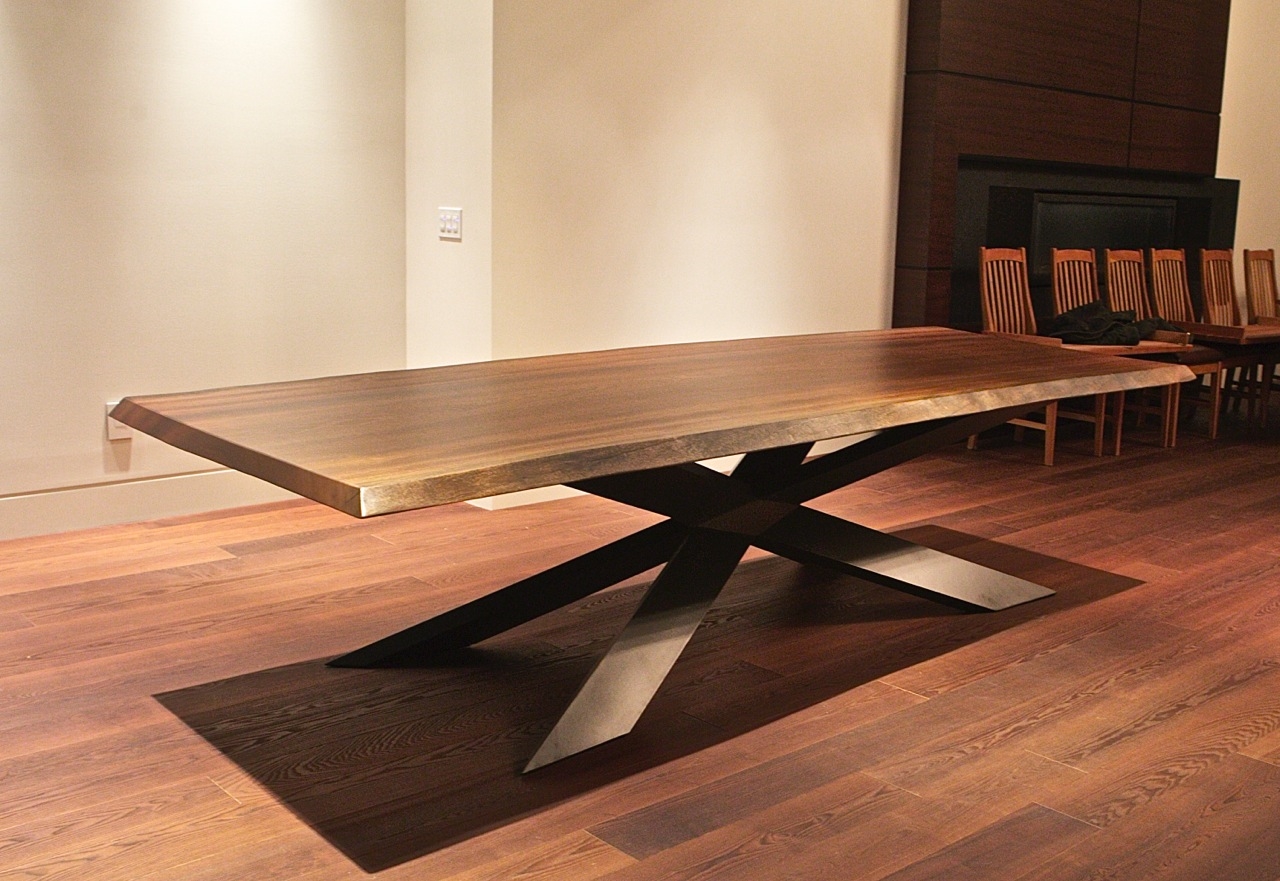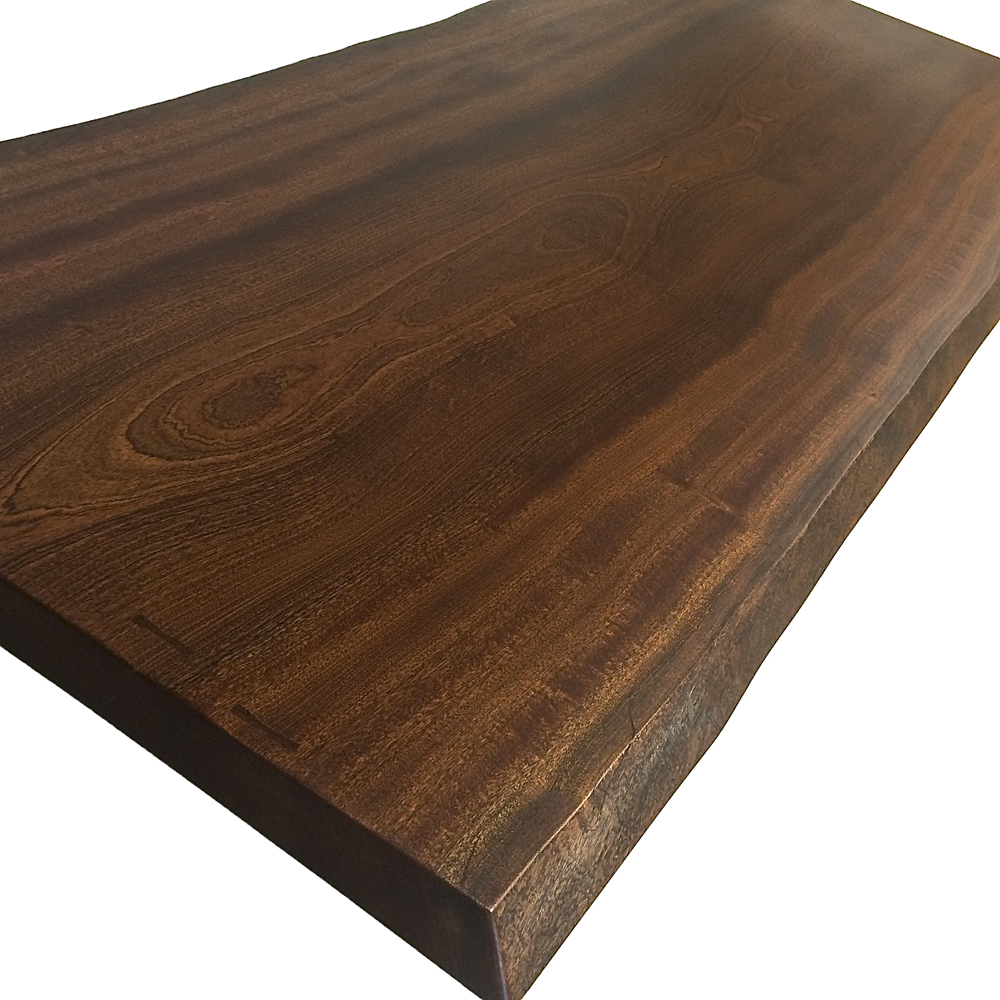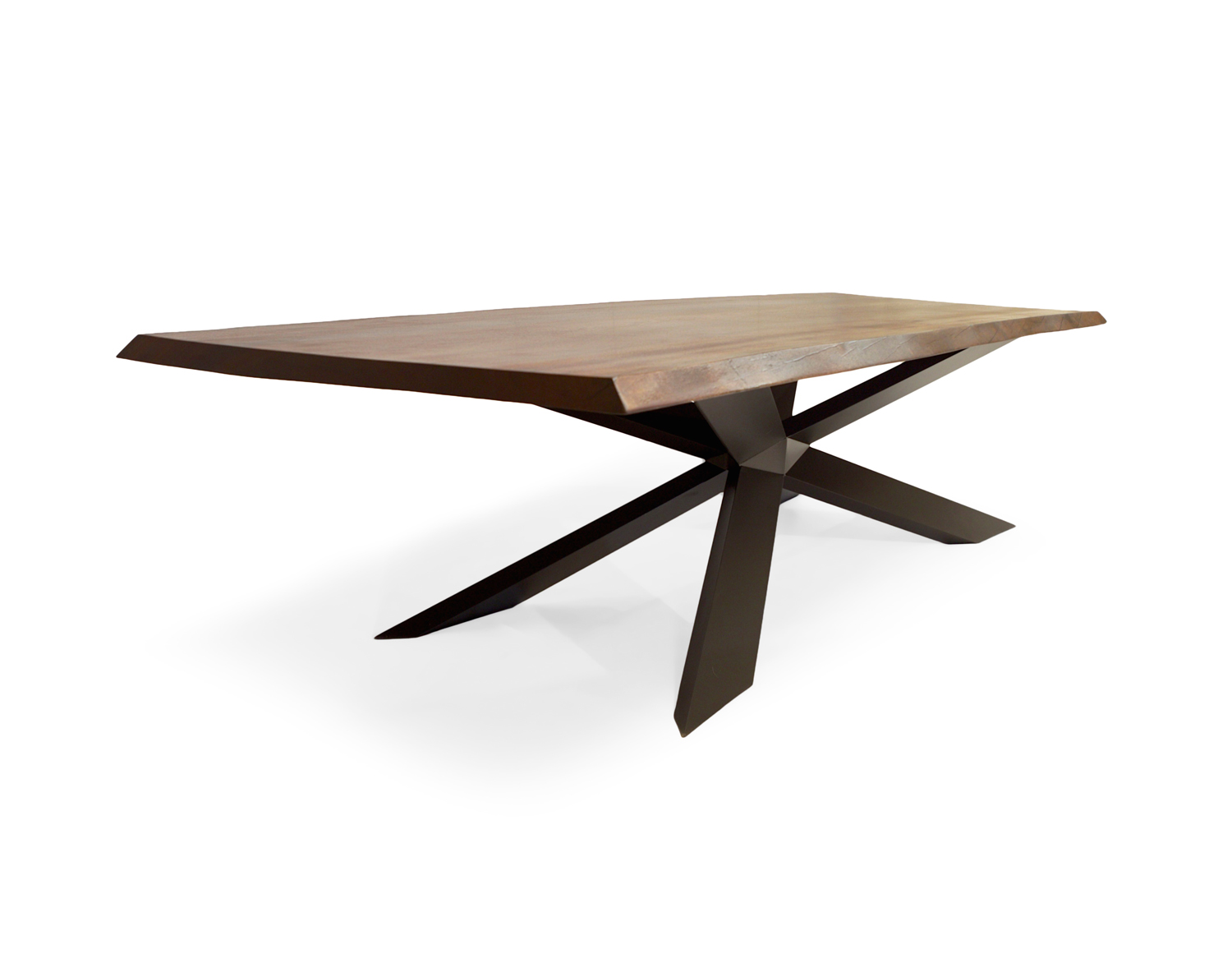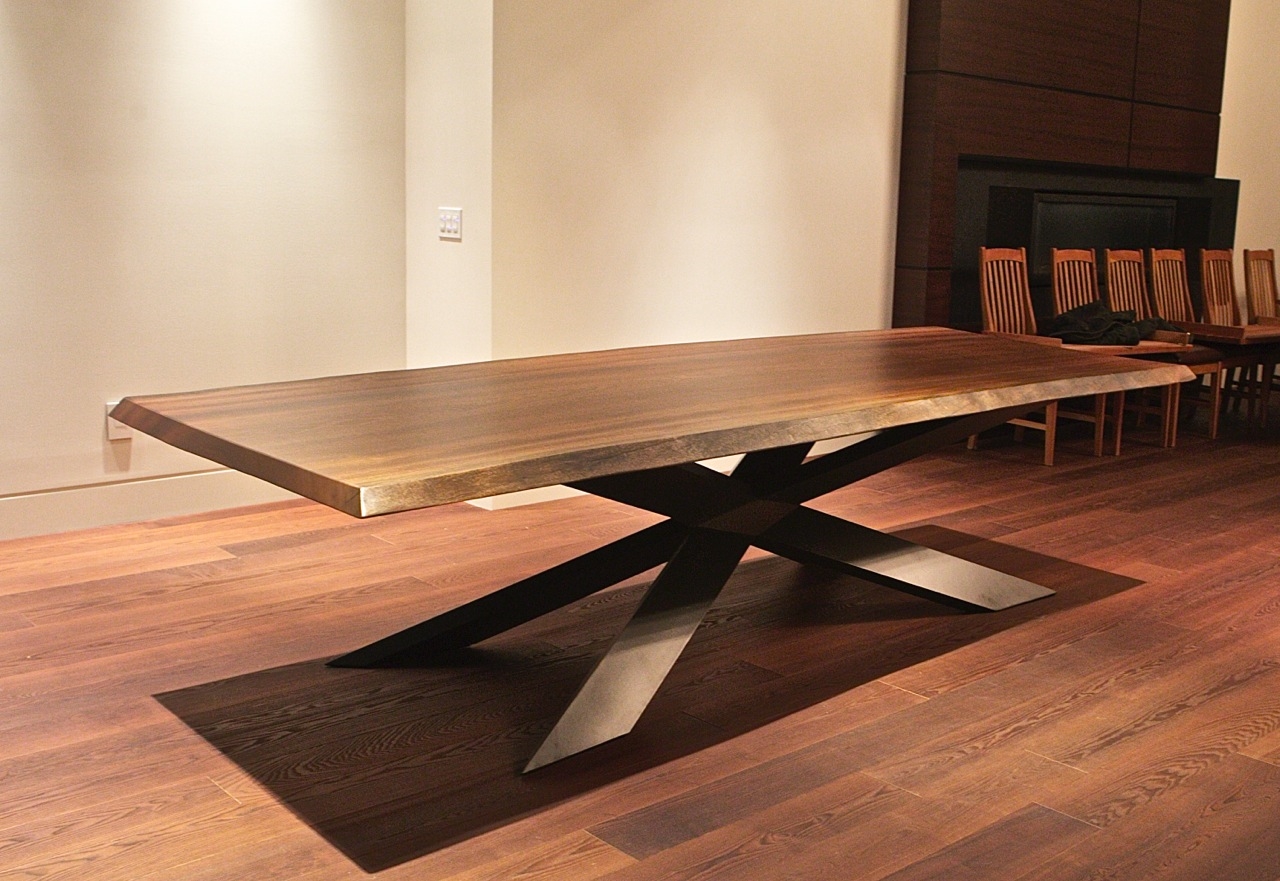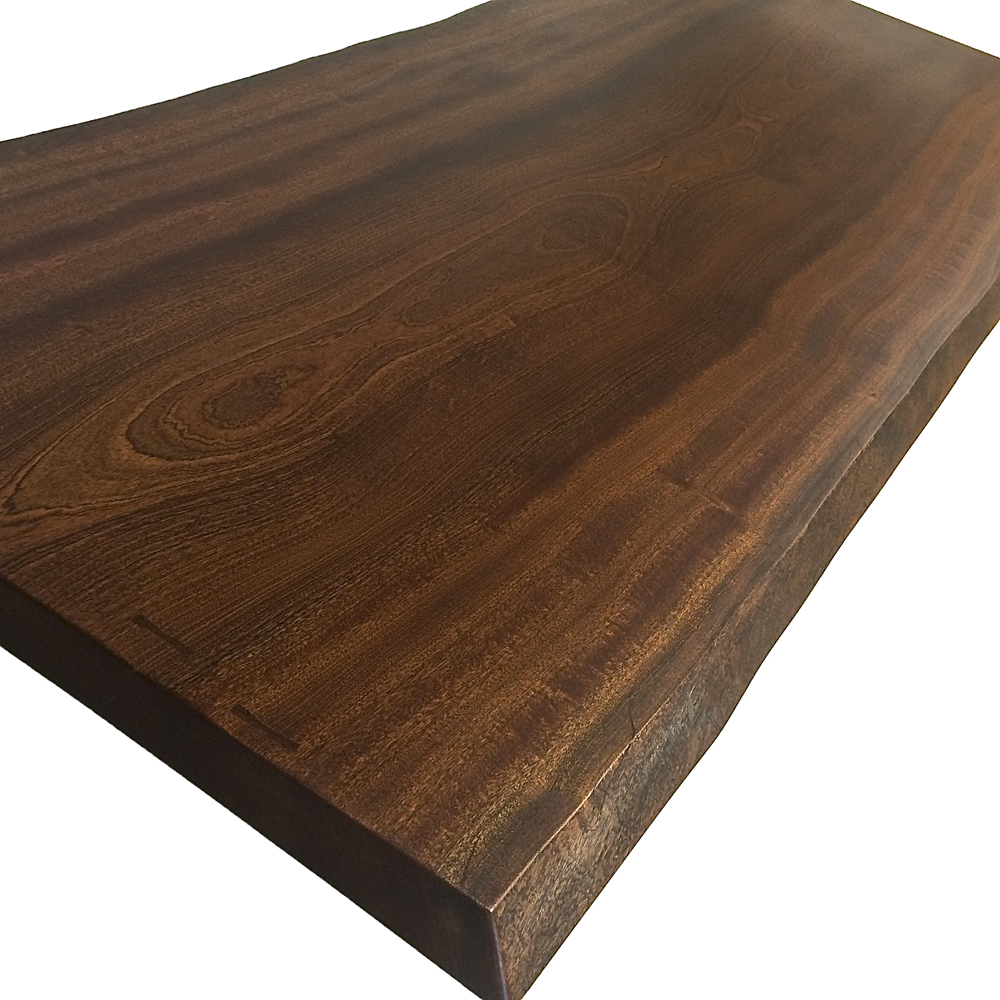 The Jackson Slab
Live edge table crafted from a single slab of Sapele. Oversized aluminum "Jackson" base was custom built to support this large slab.
As shown H30" W48" L120" - "Obsidian" Powder Coat
Made to Order
This piece is made to order. Once you have determined general sizing, shape and wood species we will work with you to select a suitable slab and base design.
Lead Time
Lead time for custom pieces can vary beteen 3-6 weeks depending on workflow and complexity of the piece. Kiln-drying may add addional time to the process.